Stove Installation & construction
professional installation team
Our professional installation team have over 30 years experience in building and construction and we are able to offer a complete building and fireplace reconstruction service, alongside our HETAS certified stove installations. We have developed our skills in order provide our customers with the best possible service and we've eliminated the need for customers to involve several different contractors, subsequently reducing the costs and management time of each project. Our experience and expertise ensures that the end product and its surroundings are 100% fit for purpose and in line with HETAS regulations and to current British Building Standard Regulations.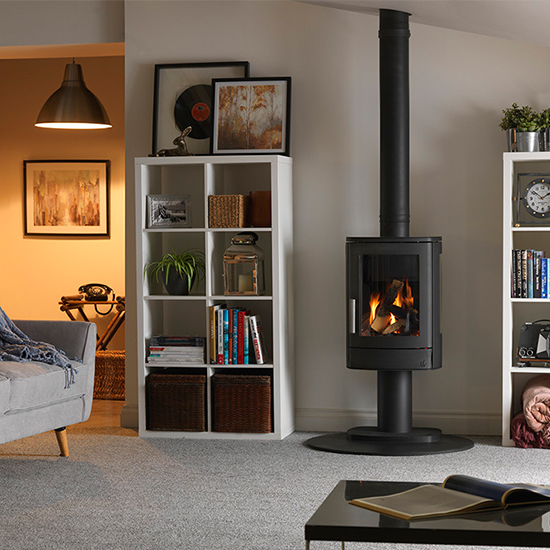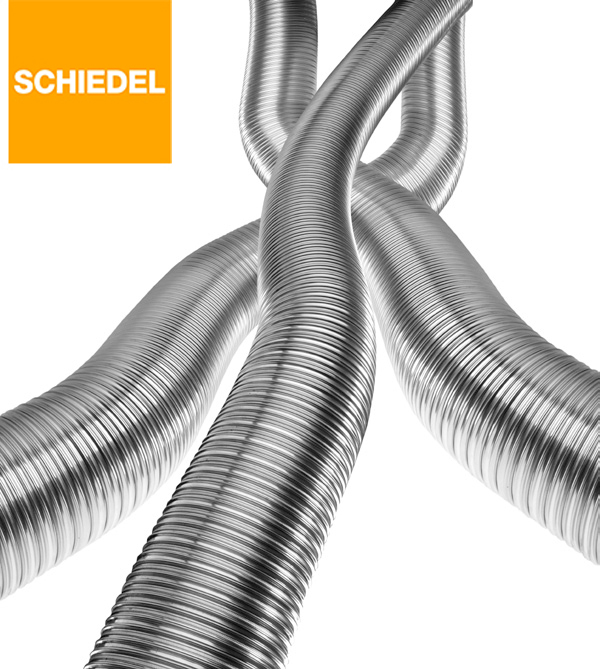 We choose Schiedel technoflex plus Flue and chimney Liners because they are simply the best on the market for our customers.
When installing a stove, we only install the best quality German chimney liners available on the market.
Schiedel have been producing liners for over 50 years and their quality surpasses any other liner currently on the market. They have a *Lifetime Guarantee, so once installed you can sit back and enjoy your new stove with peace of mind, rest assured the alternative chimney liners are really not worth installing as they will require to be replaced in the not so distant future.
Stovesman Ltd personal guarantee to all our customers.
Using Schiedel products gives Stovesman Ltd the confidence required to offer all our customers a replacement chimney liner, including the labour in the event of a warranty claim. Schiedel would replace a failed liner under the warranty and Stovesman Ltd would invoice Schiedel for the labour. We have been installing Schiedel products for the last 10 years and we have never had a claim for a failed Schiedel chimney liner. Warranty claims are subject to T&C's.
*To qualify for the Lifetime Guarantee, the chimney must be swept by a qualified person with a certificate supplied each year from the sweep. Also the correct fuels must always be used. Warranty claims are always subject to  T&C's laid out by Schiedel and Stovesman Ltd.
Benefits and GOOD reasons TO HAVE AN ECO DESIGN READY wood burning or multi-fuel stove in your home -
All stoves sold and installed from the 1st January 2022 will be Ecodesign Ready, which means the stoves will be producing less carbon emissions and therefore will be better for the environment.  Defra Approved stoves are for smoke control areas.
The best reason to have a woodburning stove is that it will become a central focal point in your lounge
In the event of a power cut in winter you can keep nice and cosy and use your stove to make a nice cup of tea
A Stove will give you 80% efficiency to the room, an old open fire you will lose 80% up the chimney
Many stoves also now use clearSkies certification which already includes SIA Ecodesign Ready certification
Eco Design Woodburning Stoves are designed to be clean burning, efficient, solid cast iron construction,  long lasting and come with long warranties
Cleaner burning Eco Stoves will help to save the planet, you in turn, will save money on your gas, oil and electric utility bills.
All non-eco stoves are banned from the 1st January 2022, so there has never been a better time to by a clean burning environmentally friendly Ecodesign woodburner.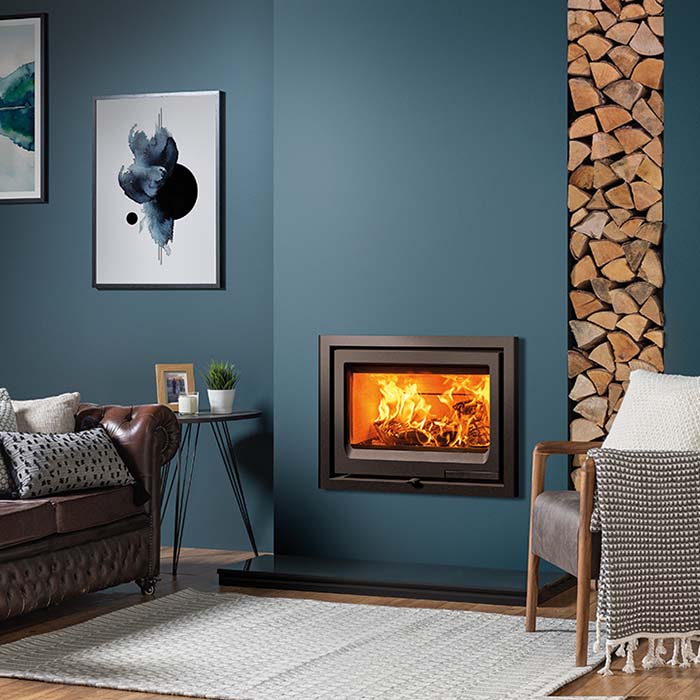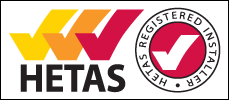 HETAS Certified Fireplace Installation
HETAS are the official body recognised by Government to approve solid fuel domestic heating appliances, fuels and services including the registration of competent installers and servicing businesses.
All of our professional installers are HETAS registered and have therefore undertaken very stringent training required for installing wood burning and multi fuel stoves to Building Regulations and home insurance requirements.
On completion of the installation we will issue a certificate of compliance and fit a FREE 7 year life carbon monoxide alarm.
HETAS Company Registration No: 5708 Stoves Man LTD
What is the difference between a Woodburner and a Multifuel Stove?
A wood burning stove is highly efficient it will give you 80% energy efficiency to a room
A free standing stoves operates on the principle of radiant heat, which warms an area faster and more efficiently
An inset stove built into the wall will provide convectional heat to the room from the front of the stove 
Wood will burn more efficiently on a bed of ash
Firewood is a renewable and a sustainable energy which can be sourced from all over the UK
A woodburning stove dosent have an ashpan or grate as logs like to be burnt on a bed of ash to achieve maximum efficiency.
A multi-fuel stove is highly efficient it will give you 80% energy efficiency to a room
A multi-fuel stove is an efficient way to generate heat from burning wood or smokeless fuels
Multi-fuel stoves will burn through the night, so you wouldn't need to relight the stove in the morning, you will just need to add more fuel
Stoves are simple to use and it's easy to remove any debris from a multi-fuel stove because they have a built-in ash pan
Many modern stoves come with a riddling grate as well which features a mechanism that allows the bars to move
A multi-fuel stove requires an ash pan and grate to burn smokeless fuels.